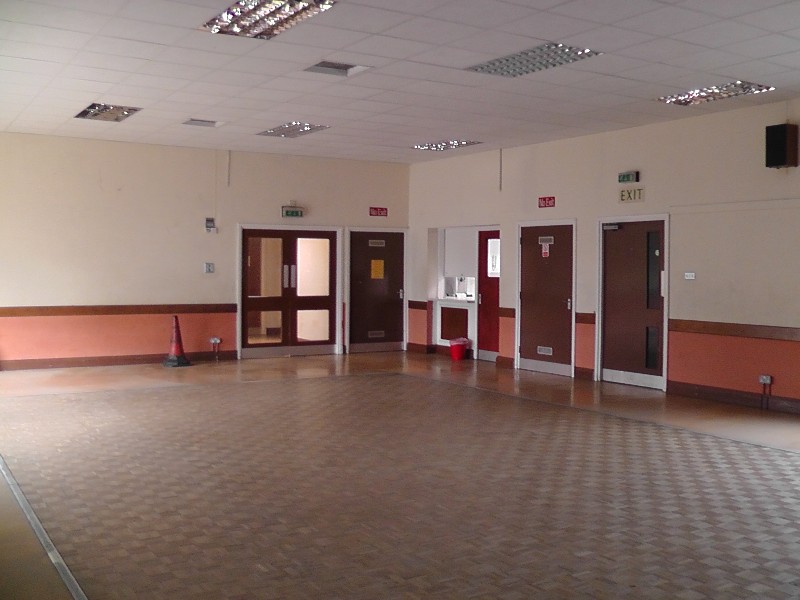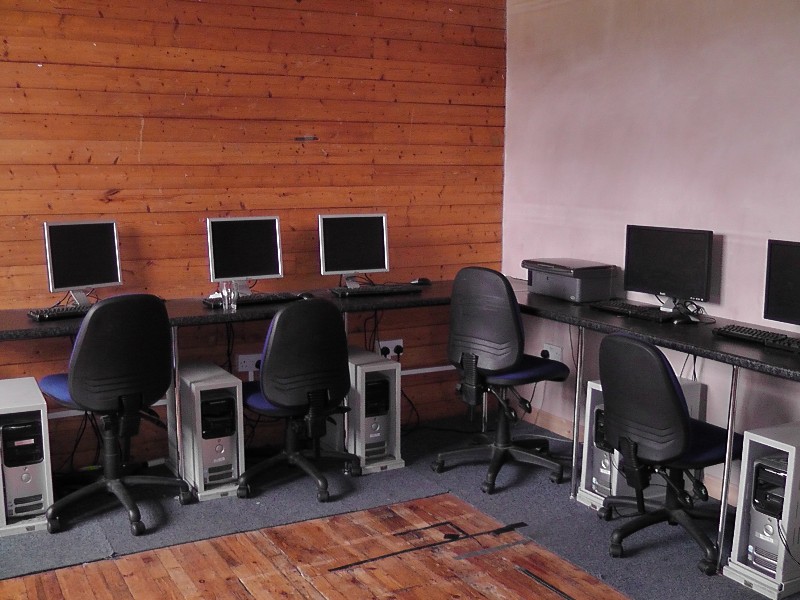 We have a number of rooms available for hire for community events or private parties. Our main hall will accomodate up to 120 people, depending on the kind of event, and we also have a small hall and a meeting room. If you book the main hall, you can also book our modern kitchen for a small extra charge. We can recommend local caterers if required. Please note that the small hall is in regular use by our Youth Clubs, and therefore the facilities and decor are much more basic in that room.
Enquiries about hire of our halls for Private Parties or Community Events should be directed to the following email:- jennyhall3@sky.com, giving a name and contact number along with the date/time that you require to book the hall and what type of event it is, i.e. wedding reception, private party etc. along with the number of persons attending and someone will get back to you.
Charges for room hire vary, depending on the numbers attending and the type of event, but the following is a guide. Charges include use of our tables and chairs, but the hirer is responsible for setting out and putting away.
Commercial Bookings
Main Hall - £34.50 hour
Small Hall - £24.50 hour
Meeting Room - £20.00 hour
Private Parties - Small Events(upto 50 persons)
Weekdays: Main Hall - £60 for up to 3 hours
Small Hall - £40 for up to 3 hours
Kitchen - £20 extra for use of cooking appliances
Meeting Room £14.50 hour or Church Foyer £14.50 hour
Weekends: Main Hall - £100 for up to 3 hours £150 for up to 6 hours
Small Hall - £60 for up to 3 hours £90 for up to 6 hours
Kitchen - £45 extra for use of cooking appliances
Meeting Room £14.50 hour or Church Foyer £14.50 hour
Weddings and other Large Events (over 50 persons)
Weekdays: Main Hall plus Kitchen - £170 up to 6 hours
Weekends: Main Hall plus Kitchen - £200 up to 6 hours
Cleaning/Damage Deposit (to be paid at time of booking)
For Small Events: £30
For Weddings and other Large Events: £60
Deposit is returnable providing the premises are left undamaged, clean and tidy all rubbish removed, and no nuisance (eg excessive noise, inconsiderate parking etc) has been caused to neighbours. A deduction from the deposit may be made for late finishing, rubbish left etc